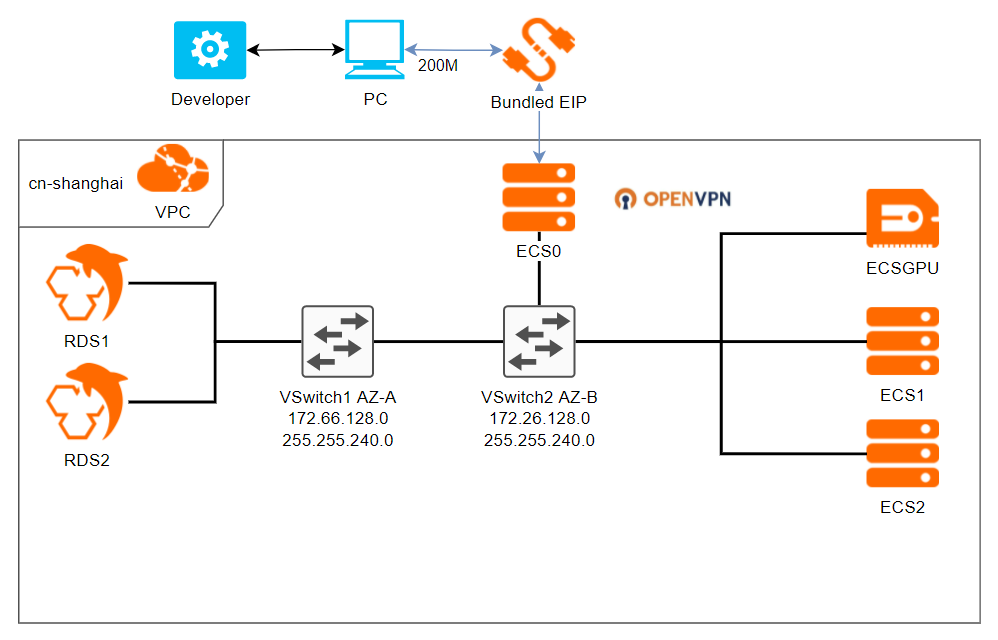 OpenVPN for Accessing Alibaba Cloud VPC
~BackgroundAs we all know, exposing the SSH port directly on the internet has certain risks. While certificate-based authentication is fairly secure, whenever a port is exposed there will always be someone trying to attack the system through open SSH port. The same is true on Alibaba Cloud. Obviously, if you just need an SSH connection, you can use the password-free login on the web page to operate. However, sometimes more than just an SSH port is needed. For example, YDJSIR found that Hadoop, ...
YDJSIR manages to provide more internationalized content.